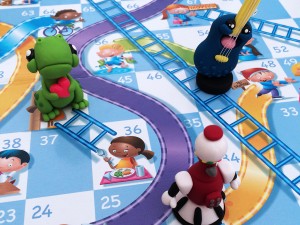 We are joined this week by the amazing and talented sculptor Macy from Simon Says Macy. She made us our very own custom game tokens to play Chutes and Ladders.
We like them so much that we are having a giveaway! Find out how you can win $150 credit for your very own sculpture at gamenightguys.com/giveaway.
Be sure to check out Macy's awesome work at simonsaysmacy.com, on Instagram and Facebook!
Podcast: Play in new window | Download (Duration: 28:32 — 20.1MB)
Subscribe: Apple Podcasts | Android | RSS