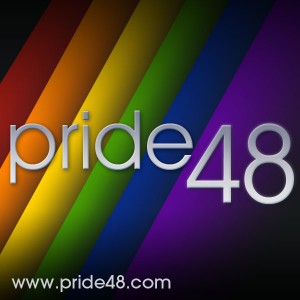 As we mentioned in our last episode, we are going to be broadcasting LIVE this weekend as a part of the Pride 48 Podcast Marathon.
Pride 48 is a community of GLBT & GLBT-friendly podcasts and podcast listeners. The live shows will be streamed on pride48.com starting Friday, September 16th through Sunday, September 18th.
Game Night Guys will be streaming live on Sunday, September 18th at 11 AM EDT / 8 AM PDT & Arizona Time.
We will be joined by very special guests, Jon & Paul from one of our favorite podcasts, Secretly Timid.
For more info and find out how you can listen, go to pride48.com.