We had some fantastic guests play games with us. Be sure to check out their podcasts and their guest appearances.
Secretly Timid

Secretly Timid is a terrific weekly news and discussion podcast based out of Dallas, Texas. Our shows are total BFFs. Jon & Paul were our guests for our first ever live broadcast for Pride48 on GLBT Grand Prix 2011. We played Would You Rather…? with Jon, Paul and Danielle. Then we had an epic Battle of the Sexes with the ladies of Secretly Timid, Danielle and Nan.
Pod Is My Co-Pilot

Pod Is My Co-Pilot is a laugh-out-loud podcast about three friends who chit chat about their lives and pop culture. First they joined us for a rousing round of Marry, Boff, Kill. Taylor, Taffy and Rodan returned again to make the children's game Trivial Pursuit Disney For All into something very, very dirty. We love these three.
Simon Says Macy
Artist Macy McKenny from Simon Says Macy played Chutes and Ladders with us. She also hand sculpted some adorable custom game tokens for us to use. Check out all her wonderfully weird clay creatures at simonsaysmacy.com!
Greetings From Nowhere

Our friends, Christina from Greetings From Nowhere and her husband Bob, came to Phoenix to visit us while on their vacation to the Grand Canyon. They are avid gamers and brought one of their favorite games for us to play. While playing Battle Of The Bands we found out just how hilarious and competitive they are.
Linoleum Knife

It has become a sort of tradition to have Dave & Alonso from the movie review podcast Linoleum Knife guest whenever we have a Christmas-themed game. Partly because Alonso knows a lot about Christmas movies, but mostly because we adore these two. Their first appearance was when we played A Christmas Story The Board Game based on the classic movie. The next year they returned for the slightly obscure and ridiculous 'Tis The Season Christmas Trivia.
Movie Date

We are big fans of Movie Date. Turns out, they are fans of ours! So we were thrilled when Kristen Meinzer was able to join us to play a movie trivia game based on the resturant chain Planet Hollywood. She was a lot of fun. If you like movies, you should check out Movie Date.
How Much Do We Love…

It's no secret how much we love How Much Do We Love… When we were coming up with the concept of Game Night Guys, the one thing we kept saying was, "We want it to be fun like How Much Do We Love…" We were thrilled to have Sara & Rob join us to play the silly and fun singing game Encore.
What Some Would Call Lies

After founding co-host Mike left to start his excellent storytelling podcast What Some Would Call Lies, we were very happy to have him return many times to fill in when we needed a third player. First he joined us for our annual holiday special Xboxmas 2011. You can also hear Mike on Memory Madness, Truth Be Told and on our 100th episode, The Game Night Guys Game.
Little Metal Dog Show

We met Michael Fox of Little Metal Dog Show early on when we were starting the podcast. He's a great ambassador for the board gaming community and he welcomed us with open arms. He challenged us to game of Dominon and returned one other time to talk about a game he designed called Ace of Spies. We can't wait to have him join us again.
The Satyrsphere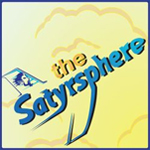 One of the best things about podcasting is getting to connect with listeners and other podcasters. There is no greater advocate to the community of podcasting than Scott from The Satyrsphere. We were so happy to have the chance to meet him in person in Las Vegas for our live show we did for Pride48 and having him be a guest on our show was awesome.
It's All About M.E.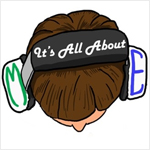 We met Marq and Ed from It's All About M.E. when they visited Phoenix for Comicon and were guests on their podcast. Ed has always been a big supporter of Game Night Guys so having him be a contestant for our live Vegas show was a blast. We pitted him against Scott from The Satyrsphere in the game More Dirty Minds.
Spilled Milk

We modeled the concept of focusing on one game per episode from the wonderful food and cooking podcast, Spilled Milk. When we found a copy of Foodie Fight at a thrift shop, we knew it would be super fun to play with them. Lucky for us, Matthew & Molly said yes.
Tastes Like Burning

For our second live Pride48 broadcast, we asked Tim & James from Tastes Like Burning to sit in the hot seat when we quizzed them on their GLBT and hanky code knowledge for GLBT Grand Prix 2012. You can also listen to a bonus clip from that episode.
Unload with Madge and Dave

Our first guests were the husband and wife team from Unload with Madge and Dave. We had a lot of fun playing the hilarious pop culture trivia game VH1 Pop-Up Video Game with them.